Celebrities are known to live a lavish lifestyle because they are able to make enough money to sustain that kind of life. We know how most of these celebrities live because they are often documented on certain magazines or TV shows.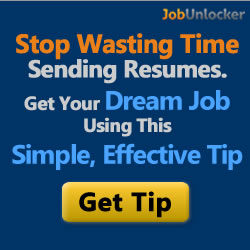 The one thing that you may not even notice about them is that some of them lives frugally. These are celebrities who are not featured on those TV shows because they may live a boring lifestyle.
Yes, you read that right. There are still frugal celebrities who rather save their hard-earned money than waste it on buying unnecessary things a la Lady Gaga or Justin Bieber.
Here are some of the most-well known frugal celebrities today that can be good financial role models for you.
5 Of The Best Frugal Celebrities Out There
Tyra Banks

Tyra Banks, the first African-American to be featured on the cover of GQ magazine and Sports Illustrated (Swimsuit issue), is the first on this list of frugal celebrities. She's known to be the host of her own reality show, American Next Top Model.
One of the reasons why Ms. Tyra Banks has an estimated net worth of $90 million US dollars. (Source)
Now, that's big money right there. Despite having so much money, she's still seen wearing simple clothes, keeping all her notes in a notebook and not on an Iphone or Ipad, and is always looking to help others.
She is helping other African-American girls finish their education through her scholarship program and she's also been part of countless charity works in the past.

Ashley Greene

The Twilight star is also known to be one of the most frugal celebrities in Hollywood today. Ashley Greene said that her dad taught her how to value money. That's why despite the end of the Twilight saga, she is still having a good time and is not worried about her money running out.
Here is what Ms. Ashley Greene said about money and her dad. (Source)

I'm lucky because my dad taught me how to be frugal and save and that's important because I want to know that I don't have an acting job for two or three years if I don't want to and that I'll still be able to make my house and car payments and buy food for my dogs. 

Jay Leno

Jay Leno is a well-known celebrity for being the host of the Tonight's show, but what others don't know is that Mr. Leno is also good at managing his own finances.
He said that the money he earns as a comedian is the one he is using for his daily expenses, while the one that he earns on TV goes straight to his bank. A very unusual thing for a celebrity to do, right?
Well, Jay Leno is indeed thriftier than most celebrities out there, here's what Leno said in the Parade column:

When I was a kid I had two jobs. I worked at a Ford dealership and at a Mcdonald's. I'd spend the money from one job and save the money from the other. That's still the way I am now. I live on the money I make as a comedian, and I put all the TV money in the bank. I've never spent a dime of TV money – ever.

Zooey Deschanel

A celebrity known for being good at budgeting and one of America's newest sweetheart, Zooey Deschanel starred in different movies and TV series that you might have watched before like 500 Days of Summer, Yes Man, The Happening, Bones and New Girl.
She claims that she has zero balance on her three credit cards and that her monthly expenses are only 25% of her monthly income. (Source)
Zooey also doesn't mind using coupons every time she buys just to save money.
She's an investor too, investing her money on real-estate, stocks and bonds, and a giver as well, giving $1,500 in donations every month.

Jennifer Lawrence

Just like Ashley Greene, Jennifer Lawrence also avoided lifestyle inflation. At age 23, the Hunger Games star already has $26 million US dollars of estimated net worth. (Source)

And just like our previous frugal celebrity, Jennifer Lawrence also uses coupons when she shops. Here's what she said to an interview on Fabulous Magazine that proves why she should be included in this list of the best frugal celebrities today:

I was raised to have value for money, to have respect for money, even though you have a lot of it.
Challenge
There's only one guy on that list and four lovely ladies, my challenge for you is…
…could you name at least one more frugal MALE celebrity (excluding Jay Leno and Justin Bieber)?
Feel free to share the name of that frugal celebrity on the comments below.
Photo Credit: Alex KormisPS, Alan Light, Gage Skidmore and little*star
---
Want a good cash-back credit card? Try out Barclaycard Rewards MasterCard credit card!
With No Annual Fee and No Cash-Back Limit.


Barclaycard® Rewards MasterCard® – Average Credit